Handkerchiefs - Not Just for Grandpa
Sustainable Swap Sundays
So I don't know about you, but growing up, I didn't know anyone who used handkerchiefs practically and regularly - except for my grandpa. He always had one on him, starched white and ready for a nose blow or an impromptu napkin. In my mind, handkerchiefs were just a thing of the past.
But they don't have to be.
Most people don't think about using handkerchiefs, and if you mention it, they might think it's impractical or a little gross. But if we are willing to wipe our hands, bodies, and faces on towels in our homes, or even use a wet rag on the occasional open wound (looking at my roommate with poor knife skills here), why is blowing your nose into something and washing it for another use such a strange concept? Best of all, you'll be saving a pretty penny not having to buy disposables.
Now, if you're still opposed to the idea of switching to hankies, you may be wondering if there's a disposable but still more eco-friendly swap for your normal tissues.
It's been difficult for me to find conclusive evidence of the sustainability practices of large tissue brands, other than a supposedly positive resolution of GreenPeace's Kleer-Kut campaign back in 2009, which was attacking Kimberly-Clark (the company in charge of Kleenex) for obtaining tissue pulp from virgin forests. According to GreenPeace's website, the agreement between them and the corporation stated that:
"Kimberly-Clark now has a goal of obtaining 100 percent of the wood fiber for its products — including its flagship brand, Kleenex — from environmentally responsible sources (that means recycled or FSC).

By the end of 2011, the company will get out of the Boreal Forest and only buy pulp that is Forest Stewardship Council (FSC) -certified.

The policy pledges to protect the integrity of High Conservation Value Forests and will keep Kimberly-Clark and its suppliers out of Endangered Forests."
So I went to Kleenex's website to try and see if they were living up to these standards, using their sustainability section of a Q/A page.
Under "where do we get our pulp?", they answered:
"Pulp is purchased from a number of different sources. Kimberly-Clark does not own any forestlands but requires that all fiber purchased for our pulp mills come from sustainably managed forests."
Now, that seems . . . very vague to me. The problem here is that the word "sustainable" isn't forcing a specific set of standards upon Kimberly-Clark's foresting practices. It just sounds nice. This isn't to say that they aren't following the terms, but I didn't find much reference to this agreement with Greenpeace from ten years ago. They do have an alternate sustainability website, with a lot of lofty and unspecific goals for 2030, like:
"Reduce our natural forest footprint by 50% while unlocking the power of the world's forests to help solve the climate and biodiversity crises."
I am not exactly sure what the "power of the world's forests" is. They have projected numbers for halving their use of plastics and making community impacts, but don't explain how they'll make these changes.
I also learned from the Q/A side of things that Kleenex are definitely not compostable, in case you're wondering. And most Kleenex box sets are wrapped in that thin layer of plastic that isn't curbside recyclable in most cases.
To make a long story short, using handkerchiefs is a cost-effective method for having to avoid the tedious mental gymnastics of "what does sustainability mean here?" or "is this green-washing?" or "am I giving money to yet another cartoonishly evil company pouring garbage directly into the mouths of baby sea turtles?"
As an added bonus, I've included a photo set of how I fold my handkerchiefs so they fit into a square tissue box for convenience.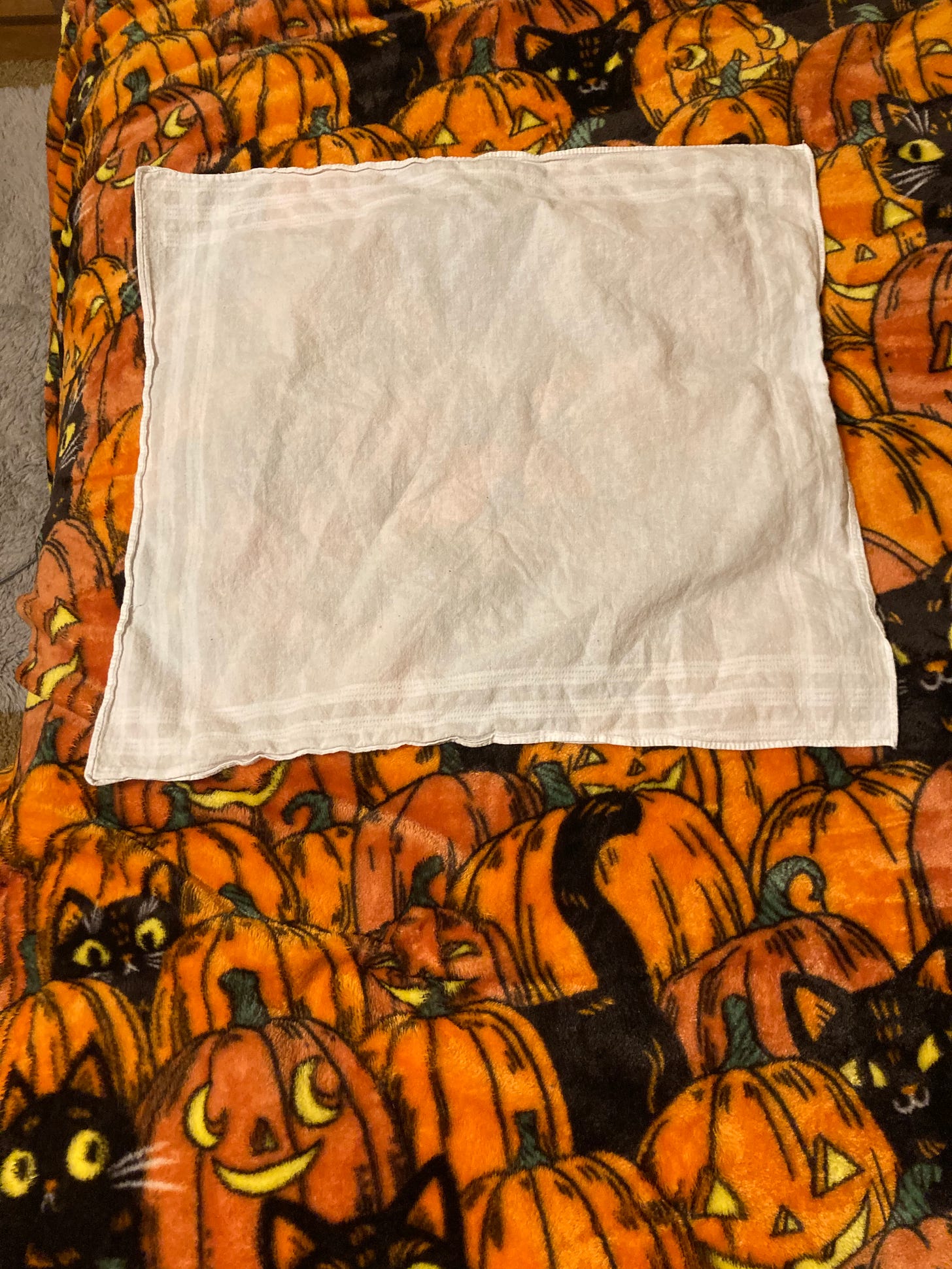 take your hankie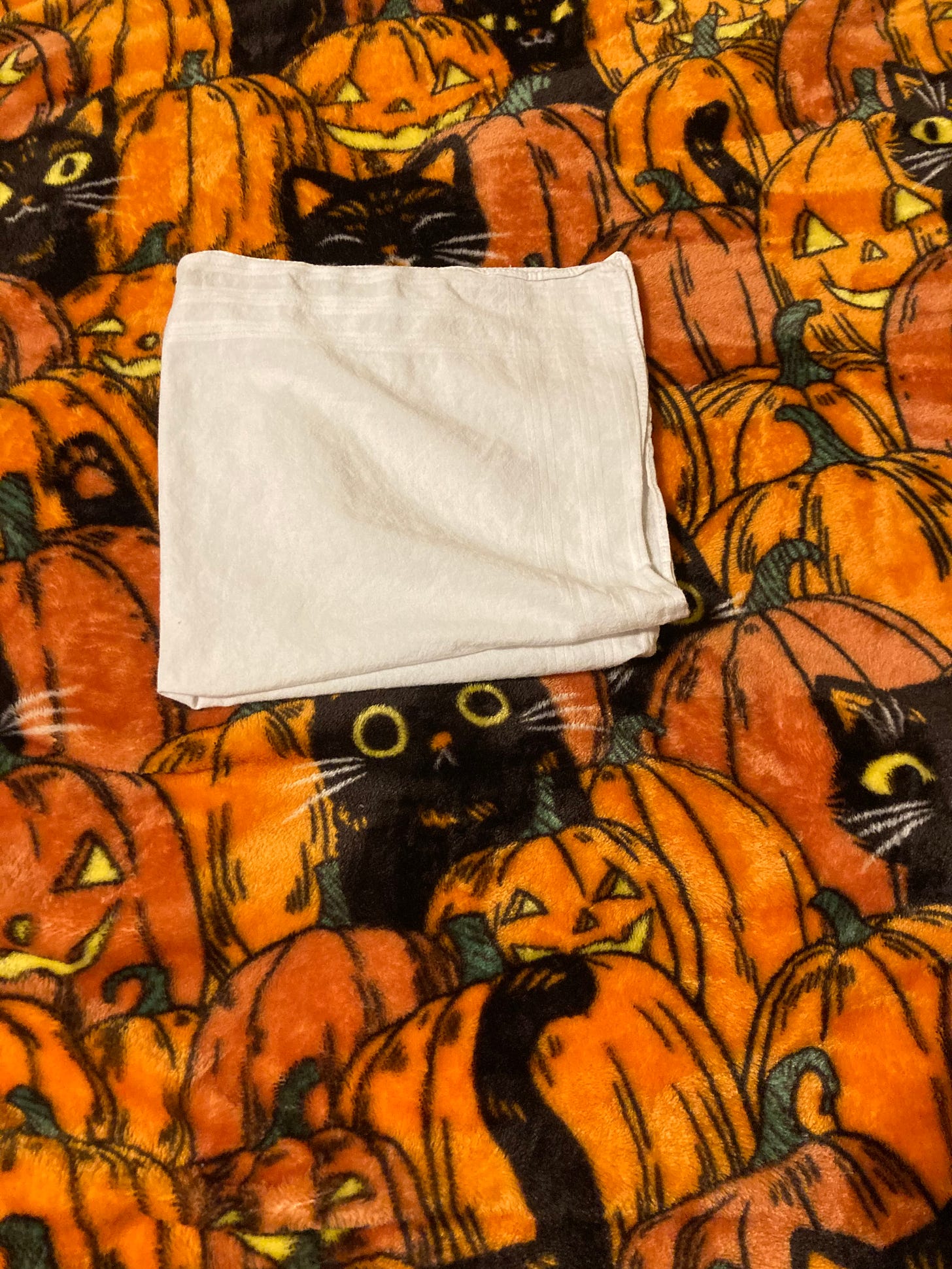 fold it into a square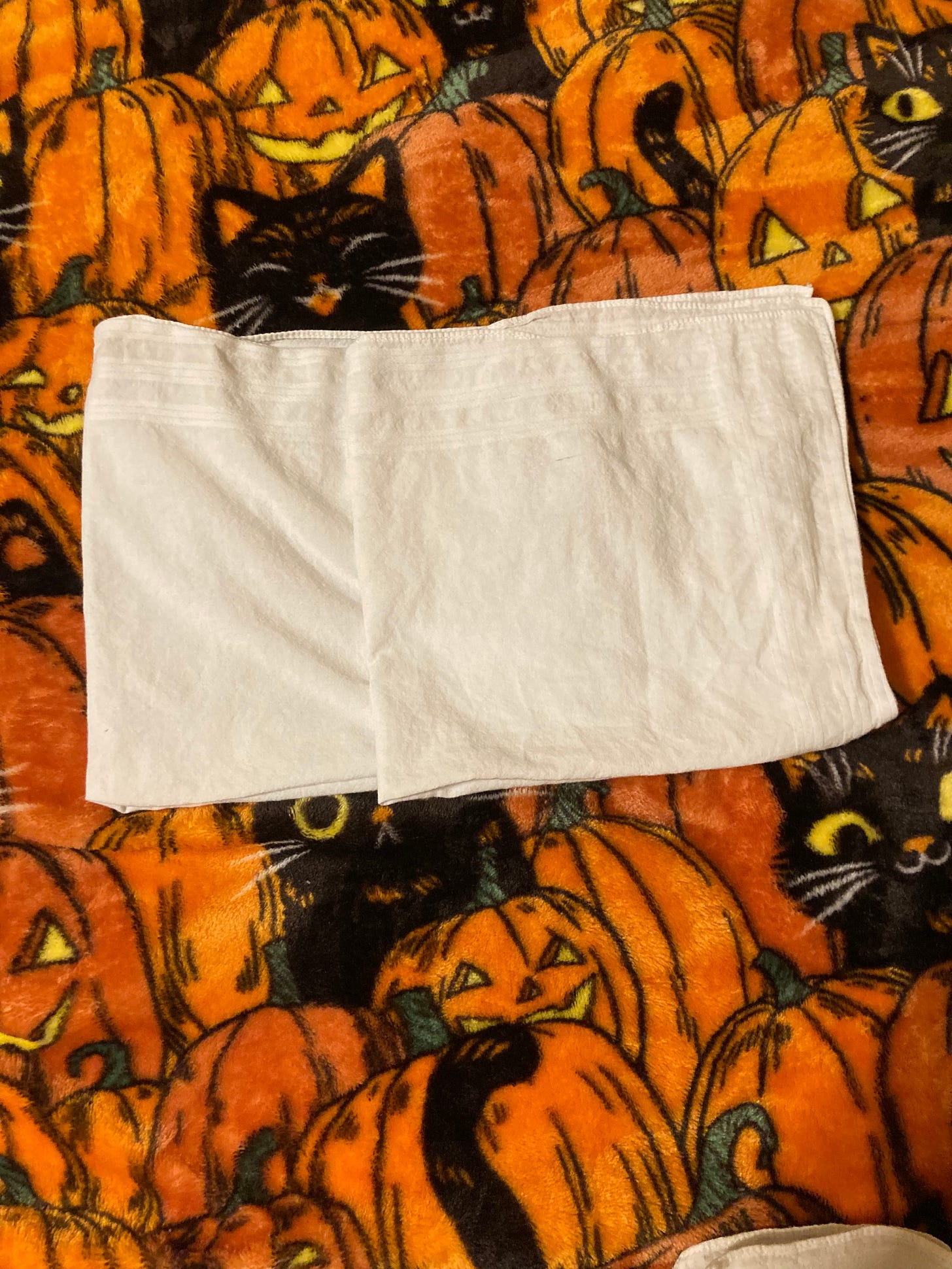 place one square on top of another, so half of each one is touching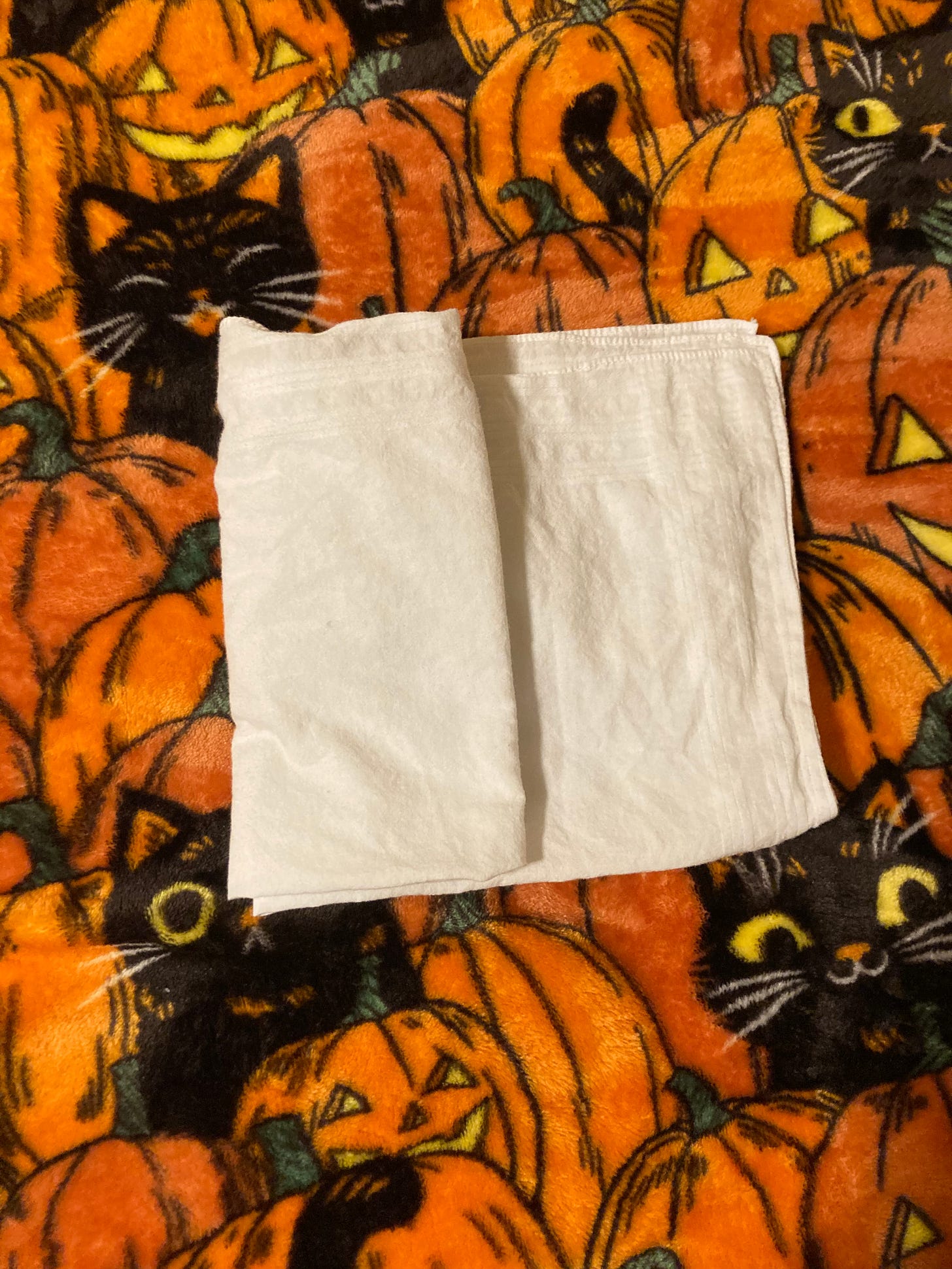 fold over one half of your bottom hanky onto the top hanky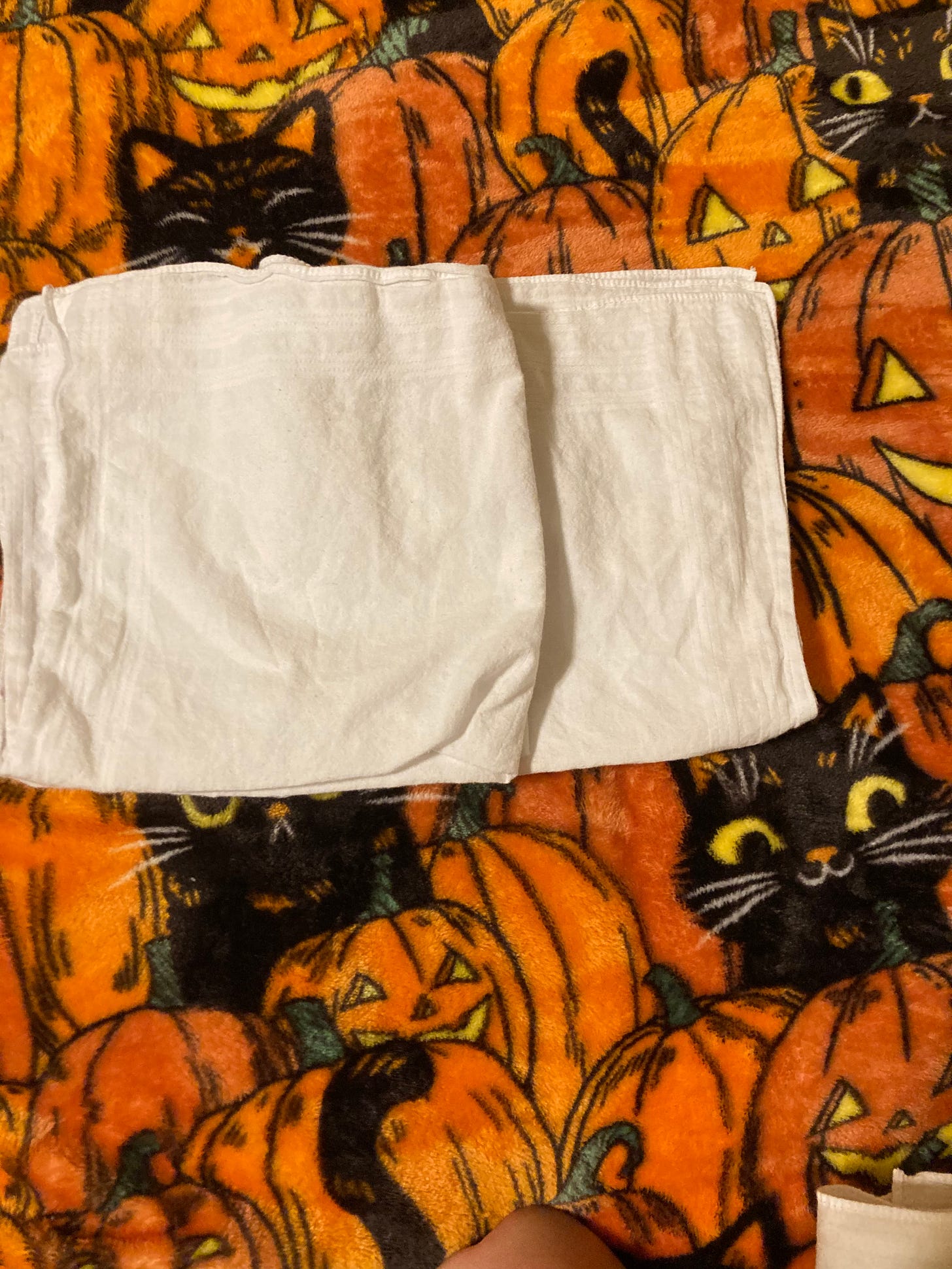 place another hanky square so that half of it laying on top of the folded section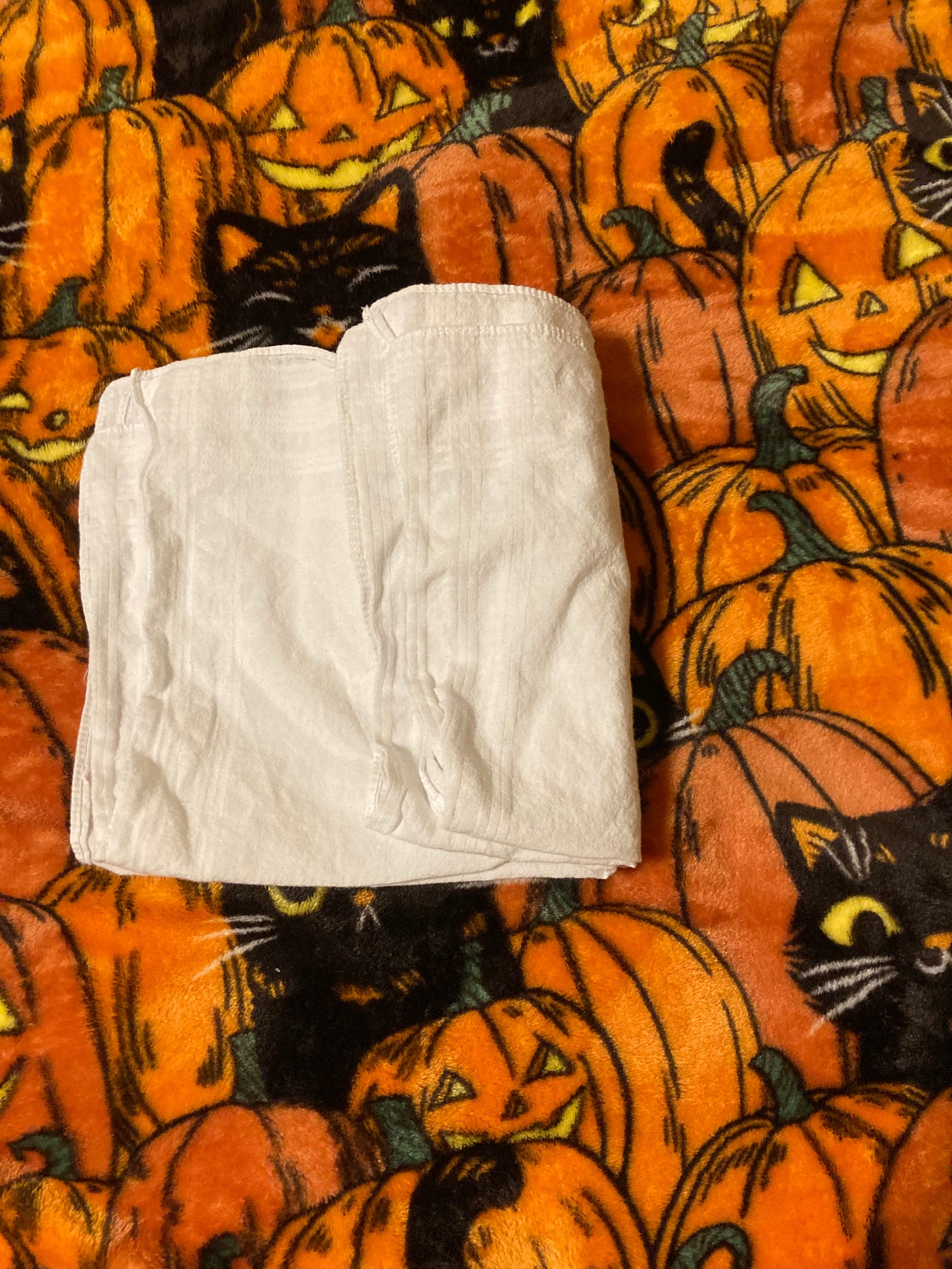 fold the middle hanky over the top one and repeat with the rest of your squares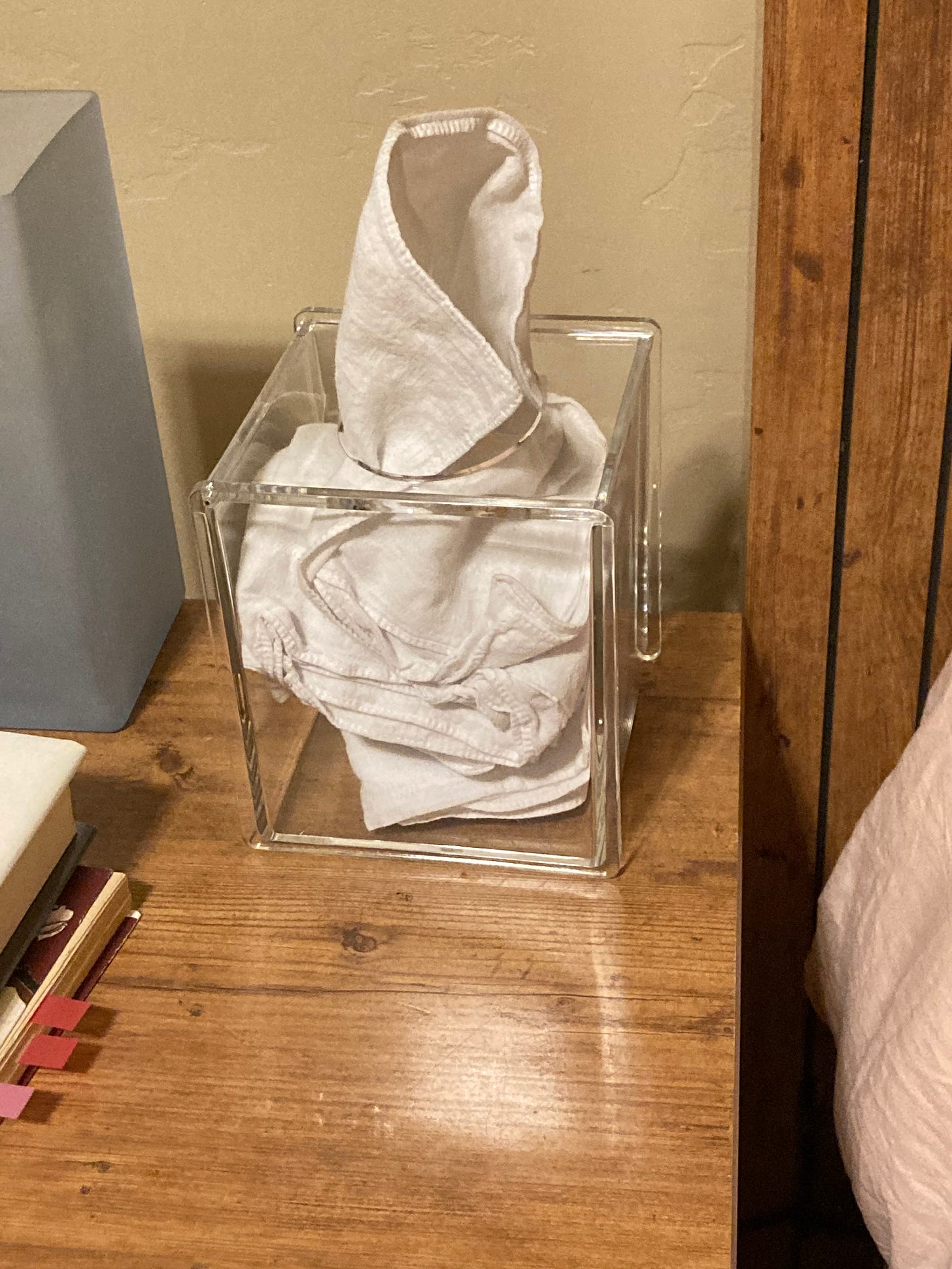 Here's how they look all smushed up inside of a box ready for the taking!
In case your wondering why I included so many photos, let's just say it took me an embarrassing amount of time and YouTube videos to figure out how to do this.
Happy Sneezing!
---
Sources for this blog:
https://www.greenpeace.org/usa/case-closed-a-look-back-at-the-kleercut-campaign/

https://www.kleenex.com/en-us/faq

https://www.kimberly-clark.com/en/responsibility/sustainability2022